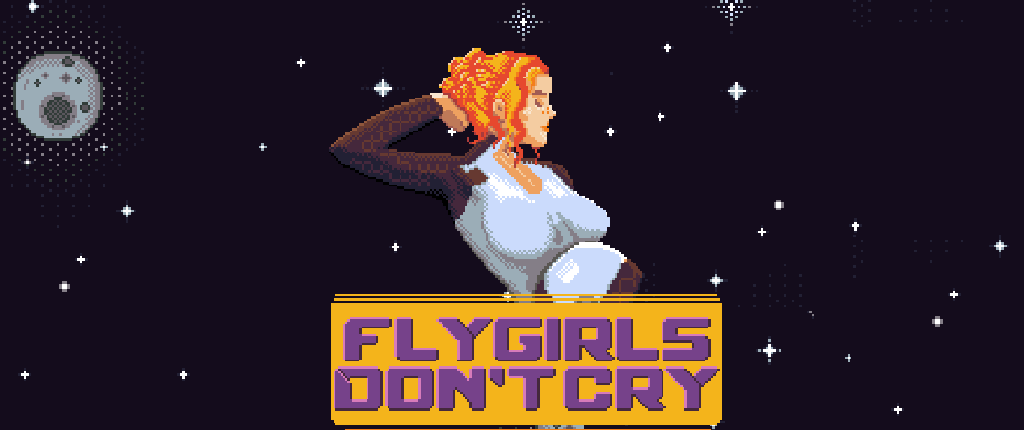 Flygirls don't cry
The game is updated regularly, stay tuned and take a look on DevLog

Any feedback is appreciated! Thanks in advance.
About:
Mankind discovered space travels and colonized distant worlds. But completed this victorious march with a devastating war of a hundred years. As a result of the use of powerful weapons, almost all the achievements of civilization were destroyed.

Now the scattered remnants of humanity are fighting for life and resources among themselves and with old automatic spacecraft and war machines on the planets.
Another result of the war was the phenomenon that does not allow male embryos to develop. The overwhelming majority of the population are women. Artificial insemination helps solve the problem, but many people think that humanity is doomed.
Some men are woked up from cryogenic sleep, where they were immersed before the war or during it. You are one of them, a military commander who was fatally injured at the beginning of the conflict. The technology base already allows you to restore yourself, so you're back in the ranks.
Accept the challenge of:

- classic gameplay on new way! Main point - a random bonuses and anti-bonuses on a field. Watch them and use deceptive tricks against the enemy, otherwise, you won't win. This is more like a mix of pinball and shooter.

- hurricane duels online with players among the world
- Battle with automatic spaceships and war robots. Their AI, created by the best military scientists, will not let you relax
- planning of flights to different points of space
- story campaign across the Galaxy
- battles for resources and their collection
- base improvement
- offensive stickers for losing rivals
- improvement and purchase of ships
- thousands of pilots
- enjoy text quests with girls-pilots in the opportunity to establish a relationship with them (18+)