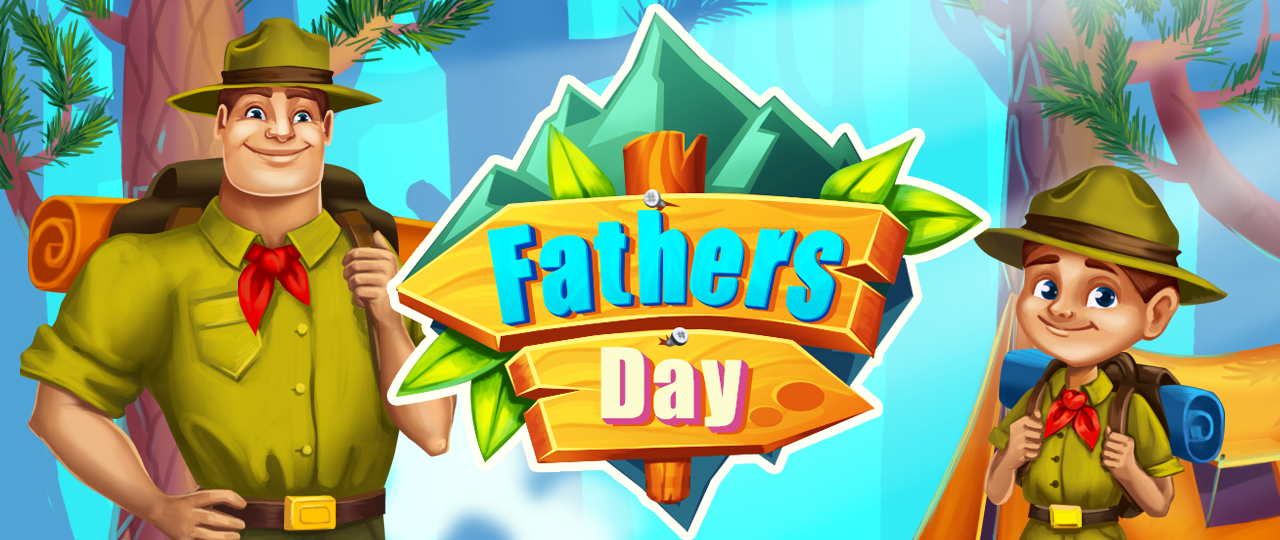 Father's Day

Father's Day - it's a fun and simple Match-3 game.
I'm just a father, and together with my son we a little bit naughty boys… That say my lovely wife, off course! But this Holiday journey onto local mountain with my son on Father's Day turned into failure! I need to save him! Or my honey will will beat us both… And she will be right, I swear! Sorry, no time to talk, I need to climb up this mountain and save my son!
- Beautiful hand-drawn graphics
- Sweet nostalgic family atmosphere
- Real camping based music themes
- You need to move the Father up each level, and this is pretty hard quest!
- 100 challenging levels
-Powerful boosters
-Simple economic model and booster shop -Family game, suitable for children
Thank you for your help!
You played Father's Day Demo? Pretty simple, yeh?
Your opinion is really important for us. Please, help us to do this game better, unusual and fun.
Thank you in advance for you feedbacks and comments!
Comments
Log in with itch.io to leave a comment.
game looks cool, I want to play a full version of it
This game is so great and unique. It put family on the first place. :)